Ron Paul Freedom Trailer Stolen
The South Carolina coordinator for the Ron Paul campaign contacted me yesterday to inform me that the Ron Paul Freedom Trailer had been stolen from the Columbia Headquarters during the holidays. The trailer was used to haul campaign signage across the state to different events and rallies.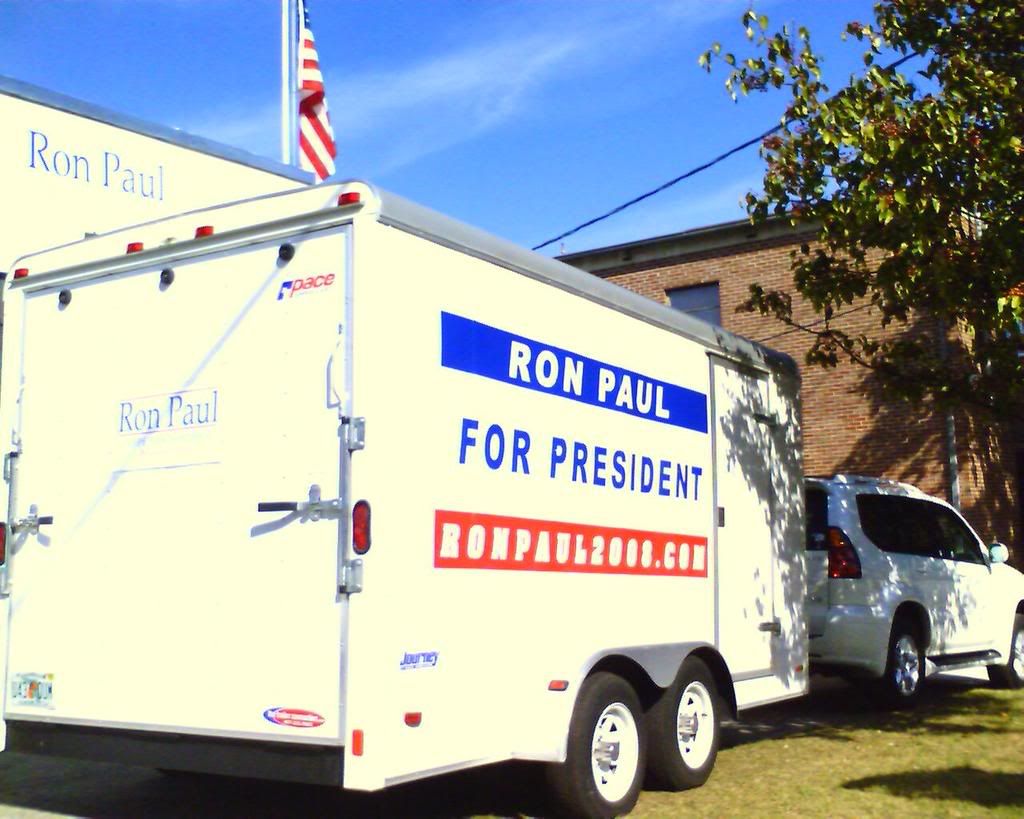 Please provide information as to it's whereabouts to the Columbia Police Department (803.754.0706).